Designing tomorrow's digital document processes
PROXESS has been a software and solution provider for digital archiving, document management, document recognition and workflow for 30 years. So we regard ourselves as pioneers of document management.
Our aim is to develop and provide robust, forward-looking and innovative DMS software solutions and to help our customers digitize their document processes.
PROXESS GmbH
We help companies to design their future digital document processes. We support our customers from the outset with our expertise, experience and distinctive service philosophy. As DMS specialists, we are successfully active in many sectors.
We employ about 100 people and support around 2,800 customers, mainly in Germany, Austria and Switzerland. PROXESS GmbH is based in Rietheim-Weilheim and has offices in Leipzig, Rengsdorf (Westerwald) and Thayngen (Switzerland) and is therefore represented throughout the German-speaking region.
History
HABEL Dokumentenmangement was founded by Fritz Habel in 1991. Thanks to the Swabian entrepreneur's vision and reliable planning, HABEL was extremely successful. HABEL was also the first company to successfully implement barcode recognition for document archiving. HABEL is still one of the pioneers of document digitization.
Akzentum GmbH in Rengsdorf in the Westerwald region has also been developing efficient and affordable document management solutions for SMEs since 2001. Akzentum quickly established itself as a leading provider of DMS solutions for the furniture and technical trade as well as the sanitation, heating and air conditioning sector. Many companies in these sectors still appreciate its specific industry knowledge and rely on its perfectly integrated solutions.
Since September 1, 2019, the two companies have been trading as PROXESS GmbH.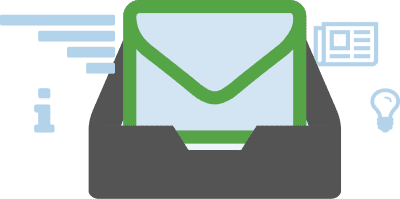 Subscribe to our newsletter
Design your future document processes. Our newsletter will help you take advantage of the benefits of digitizing and automating your documents.
Data protection is important to us. Click here to find out how we use your e-mail address.