Digital workflow
Paperwork is annoying and time-consuming: better make your document processes digital.
PROXESS Workflow allows you to automate many of your company's processes, such as incoming invoice handling, ordering, incoming customer correspondence and customer service. Here, the digital workflow distributes and monitors the documents.
By comparing the data with your ERP, accounting or CRM system, documents are automatically assigned to the appropriate business process. This saves you a great deal of time and improves processing quality.
Lots of workflow templates
Simply use one of the templates provided and adapt it to your needs. Using the graphical MS Visio tool also allows you to quickly set up your own individual workflows, even without any programming knowledge.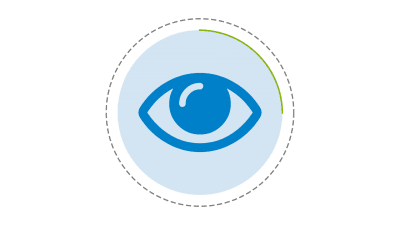 Improved transparency
The central storage of documents and transaction data means that authorized employees have instant access to information. This provides a high degree of transparency and rapid access to information in the event of any internal or external questions.
Faster processes
A digitized process is faster and more transparent than its analogue counterpart. Notifications and reminders are sent via e-mail. Permanent deputization arrangements, while on vacation for example, and reliable escalation management ensure that workflows are highly secure and efficient.
Other benefits of the digital workflow
"The digital processing of incoming invoices represents a major step towards our aim of a paperless office. The individually adaptable PROXESS Workflow system provides a powerful tool for this."